Personal approach with
proven results
Meeting all your advertising and web development needs in one place
Our Associate
At eGlonet, we understand that alliances and relationships play a key role building products and taking them to the market place.
read more
Our Membership
-wda
-INB
-The HTML Writers Guilt
read more
Social Media
Marketing
By using social media for marketing can help small business looking to further their reach to more customers. Your customers are interacting with your brands through social media
read more
Website
Marketing
The Internet has changed nearly every aspect of our lives. From the way we interact with people surround us such as friends, family, coworkers, and businesses
read more
SMS Alert
Free SMS Promotions Notifications:-
SMS is faster than email that you don't need to turn on your PC to get these promotions.
Click here to subscribed or unsubcribe
Welcome to eGlonet.com
Featured Client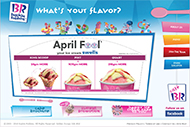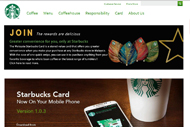 www.eGlonet.com is wholly owned by EGLONET Sdn Bhd. We, at eGlonet, offers a full range of IT Development Solution (Total IT Solution Provider) scale to your needs, requirements and comitted to your success. We were established in 2001 and since that time we have been constantly growing and excelling in the services we provides.
testimonials
Expression Master Makeup Academy

"We are satiesfied with the service provided"

The Ship KL SDN Bhd

"My appreation to your team in developing our website of theShip.com.my"

Pacific Regency Hotel Apartments, Malaysia

"My sincere thank you and your team for a job well done"

Mr Hew (Adept BPO Sdn Bhd)

"Fast progress in website development, they also provide good after sales service including troubleshooting"
adeptbpo.com

Mr Sam Wong (Ais System)

"Well website design layout that best suit my business requirements"
vinovinoonline.com
newsletter: